Chapurai

This is about 16 kilometers from Araku in the Araku valley. Road to reach the place is in a very bad shape with many pot holes. Ticket to enter the attraction is Rs 10. One good thing is that there are steps to reach the place from the side of the road down to the water falls area. The area is as such dirty with chewed sugar cane pieces, beer bottles and junk paper covering the area. There are also a few vendors selling eatables right inside the water falls area.

---
If you ignore all these distractions, you can really enjoy the place. One good thing is that everybody in the family, children to old people, can experience the water fall as the water flows over a big flat boulder at an angle of 20 degrees. There is a one meter wide canal or break in another big boulder where you can sit and dip your legs in the water-flow. On the Chaparai (earlier mentioned boulder), which translates to "mat made of stone", water gushes from the top of the Chaparai to its bottom. It is about 4 meters wide and 10 meters long (approximate). You can go and stand on the Chaparai while lot of water gushes down the Chaparai. You will find some people sliding down the stream. if you do not mind your clothes getting wet, you can also slide down the stream as shown in the pictures.

---
Powered by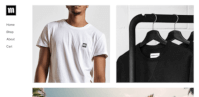 Create your own unique website with customizable templates.